x2cms Affiliate Program
earn 35% commission on each sale
You can earn up to 35% commission on every x2cms package that is sold as a result of following a link on your website, with no fuss and no hard work! What's more, our affiliates continue to earn commission on sales for the life of the subscription! Becoming an affiliate is easy, anyone can create their affiliate account with us in minutes and can be earning cash instantly, whether your website is with x2cms or not - all you need is a website!
How it Works
- signup with our affiliate scheme
- place our specially coded banners or text links on your website
- for every sale made through your links you earn commission
Commission Rates

Our standard rate of commission is 35% for all our standard packages (order values range from $7 a month to $275 for a year - commission on monthly signup's is paid monthly for the life of the subscription!). We also pay 10% on x2cms classic packages and custom web design projects you send us, order values range from $199 - $5,000!
Getting Started

All you need is a web site! Simply complete our simple form and you could be up and running within 24 hours. All commission payments are paid monthly via your chosen payment method (check, Paypal or wire transfer for amounts over $500). As a bonus we will give you $5 just for registering as an affiliate.

Standard Banners


Overview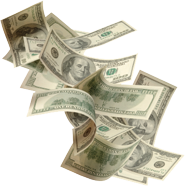 • Up to 35% commission
• 365 day cookie lifetime
• $5 bonus just for signing up
• Monthly payout's
• Paypal or wire transfer
• No selling required
• Lifetime commission